Program Overview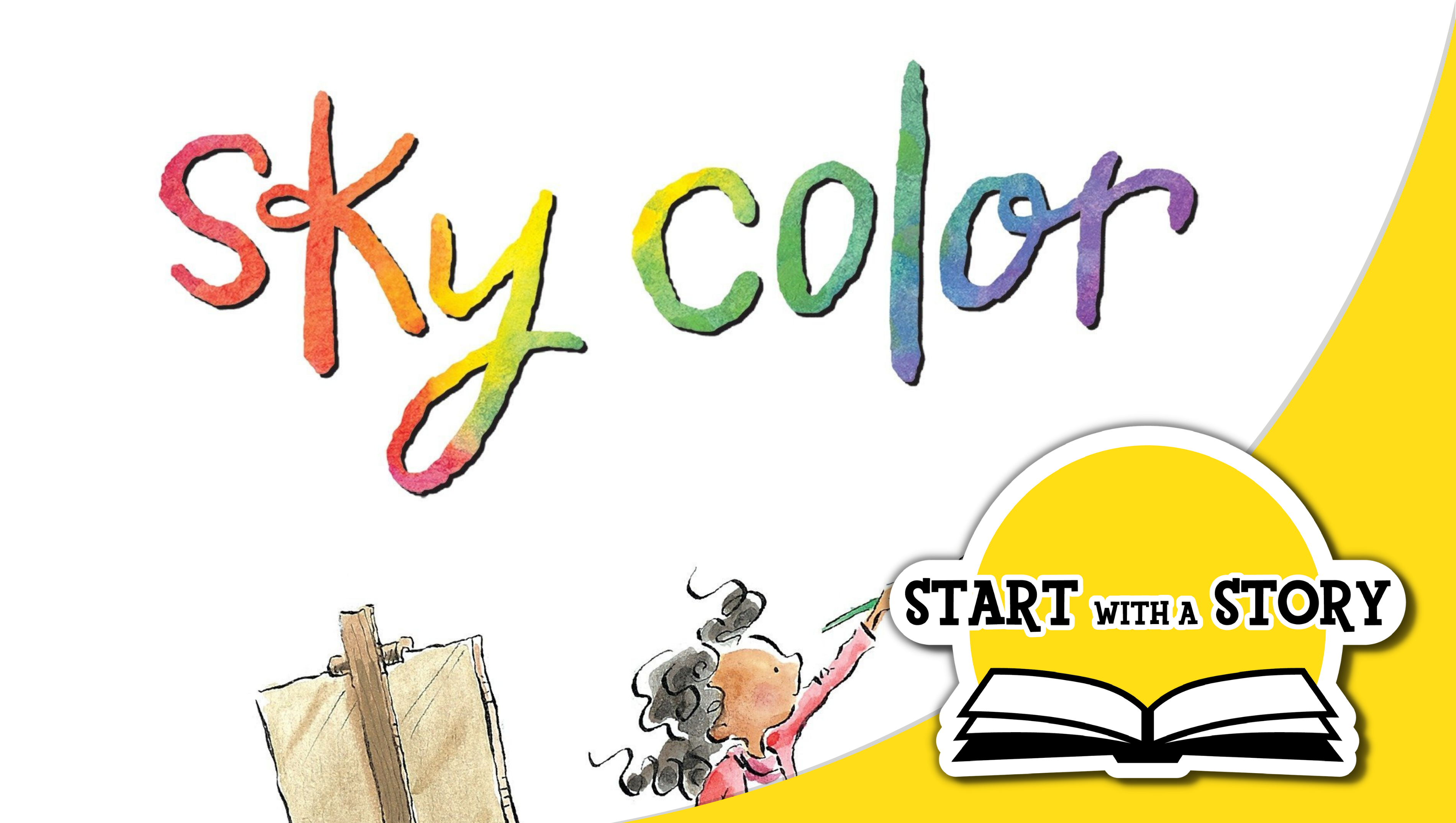 Start with a Story: Sky Color
Designed for informal/after-school learning settings, FableVision's Start with a Story program ties the works of New York Times best-selling author/illustrator Peter H. Reynolds to hands-on and technology-based activities/projects. Lessons are typically 1-2 hours in length. While teachers can begin with any lesson, we encourage instructors to start with a book reading and an SEL activity and/or the team-building activity before moving onto animation, engineering, and/or journaling.
About Start with a Story: Sky Color
Sky Color, by Peter H. Reynolds, is a delightful introduction into the topic of problem solving. In the story, Marisol demonstrates an important creative skill - how to see and respond to problems. We use this to invite students to practice seeing problems from new perspectives and finding the creative opportunities within them.

The 8+ lessons in Start with a Story: Sky Color reveals that a sweet story can be a strong jumping off point for empowering students to know they can solve problems that come their way, they can do it creatively, and everything they need is already inside them.
Note: Licenses to Animation-ish and FabMaker Studio are recommended for two of the lessons. If you would like to purchase autographed books by Peter H. Reynolds visit his online bookshop, The Dot Central.
Sky Color is the last of three books Peter H. Reynolds has named The Creatrilogy (The Dot, Ish, and Sky Color). Together, these 3 books lay a foundation for students to see themselves as unique, creative problem solvers, who have a lot to share with the world.
Annual Access to Curriculum = $50