Program Overview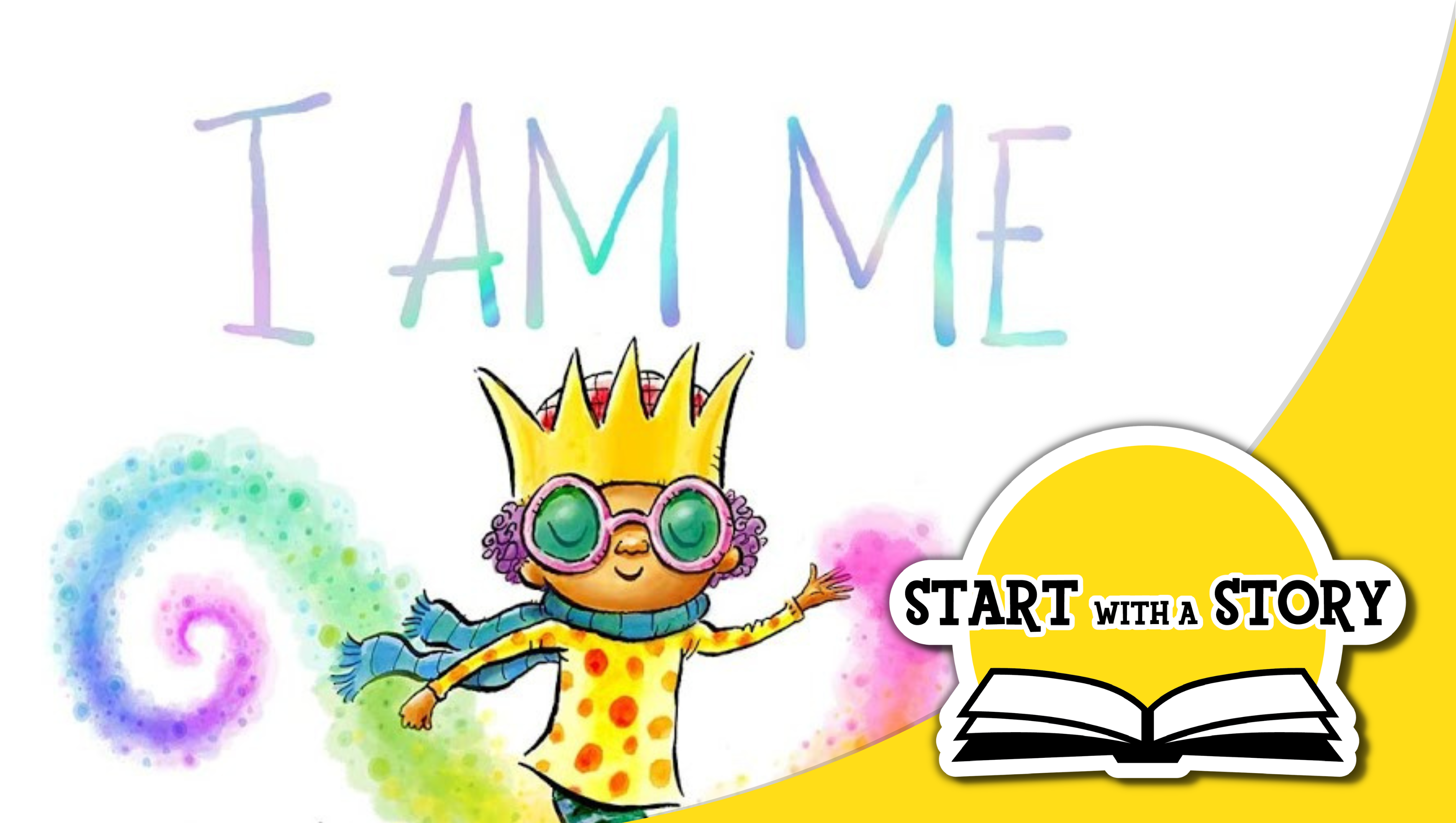 Start with a Story: I Am Me
Designed for informal/after-school learning settings, FableVision's Start with a Story program ties the works of New York Times best-selling author/illustrator Peter H. Reynolds to hands-on and technology-based activities/projects. Lessons are typically 1-2 hours in length. While teachers can begin with any lesson, we encourage instructors to start with a book reading and an SEL activity and/or the team-building activity before moving onto animation, engineering, and/or journaling.
About Start with a Story: I Am Me

It is easy to relate to the main character in I Am Me, who sometimes feels like they stand out in the crowd or are unseen and alone. These emotions are a starting place to talk about how the qualities that make us feel different can be appreciated and celebrated as part of who we are.
Start with a Story: I Am Me is specifically designed to help students accept and appreciate the things that make them and others unique, from games that focus on confidence to art and engineering projects that showcase their creativity. Through these lessons, students have opportunities to share their authentic selves with the world.
Note: Licenses to Animation-ish and FabMaker Studio are recommended for two of the lessons. If you would like to purchase autographed books by Peter H. Reynolds visit his online bookshop, The Dot Central.
Annual Access to Curriculum = $50