Program Overview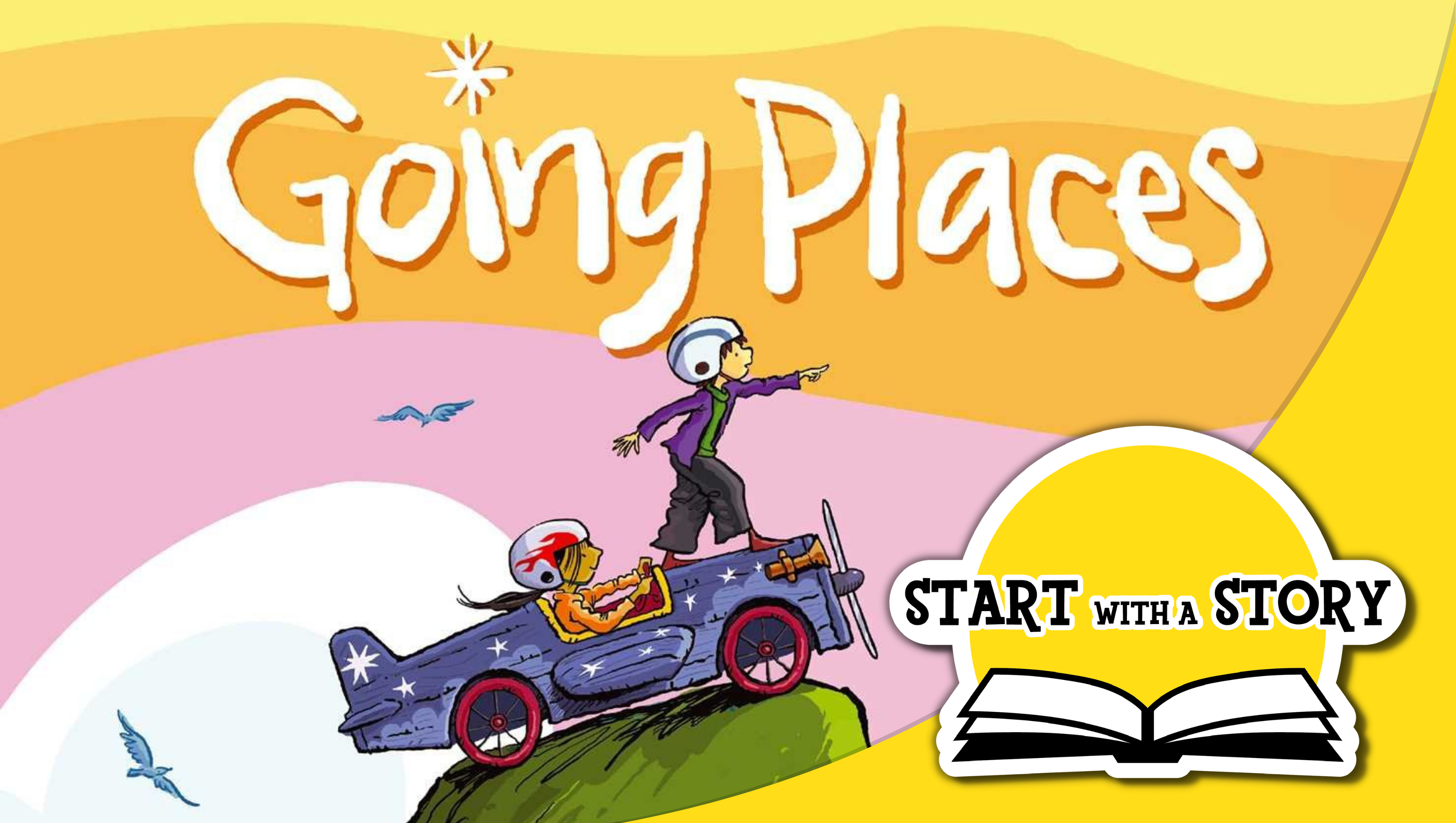 Start with a Story: Going Places
Designed for informal/after-school learning settings, FableVision's Start with a Story program ties the works of New York Times best-selling author/illustrator Peter H. Reynolds to hands-on and technology-based activities/projects. Lessons are typically 1-2 hours in length. While teachers can begin with any lesson, we encourage instructors to start with a book reading and an SEL activity and/or the team-building activity before moving onto animation, engineering, and/or journaling.
About Start with a Story: Going Places
In Going Places, by Peter and Paul Reynolds, we see Maya inspire her friend to see things differently. The classmates each get a kit with instructions, but Maya helps Rafael to see that there are more possibilities than what is in the instructions. Part of developing a creative
mindset is realizing there are more possibilities than what is obvious and right in front of us. Through the 6 lessons in Start with a Story: Going Places we encourage students to develop the self-efficacy to know they can take what they imagine and make it real.
Note: Licenses to Animation-ish and FabMaker Studio are recommended for two of the lessons. If you would like to purchase autographed books by Peter H. Reynolds visit his online bookshop, The Dot Central.
Annual Access to Curriculum = $50