Program Overview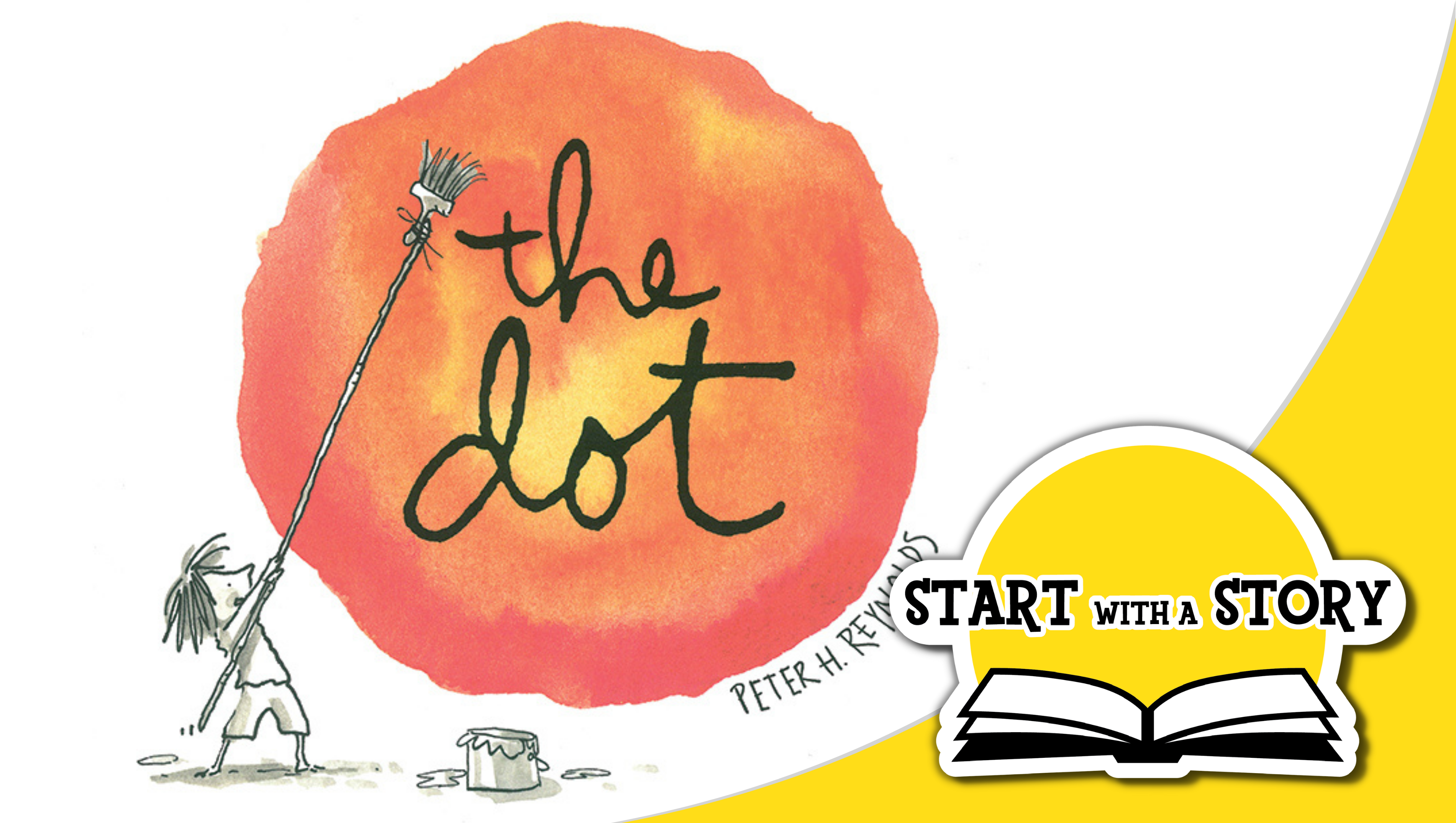 Start with a Story: The Dot
Designed for informal/after-school learning settings, FableVision's Start with a Story program ties the works of New York Times best-selling author/illustrator Peter H. Reynolds to hands-on and technology-based activities/projects. Lessons are typically 1-2 hours in length. While teachers can begin with any lesson, we encourage instructors to start with a book reading and an SEL activity and/or the team-building activity before moving onto animation, engineering, and/or journaling.
About Start with a Story: The Dot
Peter H. Reynolds's most popular book, The Dot is the story of a girl who believes she can't draw. Through the 8+ lessons in Start with a Story: The Dot students will build self-awareness and self-efficacy, especially in creative endeavors. They also exercise creative skills like being aware of emotions, playfulness, and flexible thinking that are revealed through the story.

Note: Licenses to Animation-ish and FabMaker Studio are recommended for two of the lessons. If you would like to purchase autographed books by Peter H. Reynolds visit his online bookshop, The Dot Central.
The Dot is the first of three books Peter H. Reynolds has named The Creatrilogy (The Dot, Ish, and Sky Color). Together, these 3 books lay a foundation for students to see themselves as unique, creative problem solvers, who have a lot to share with the world.

Annual Access to Curriculum = $50